Download our online magazine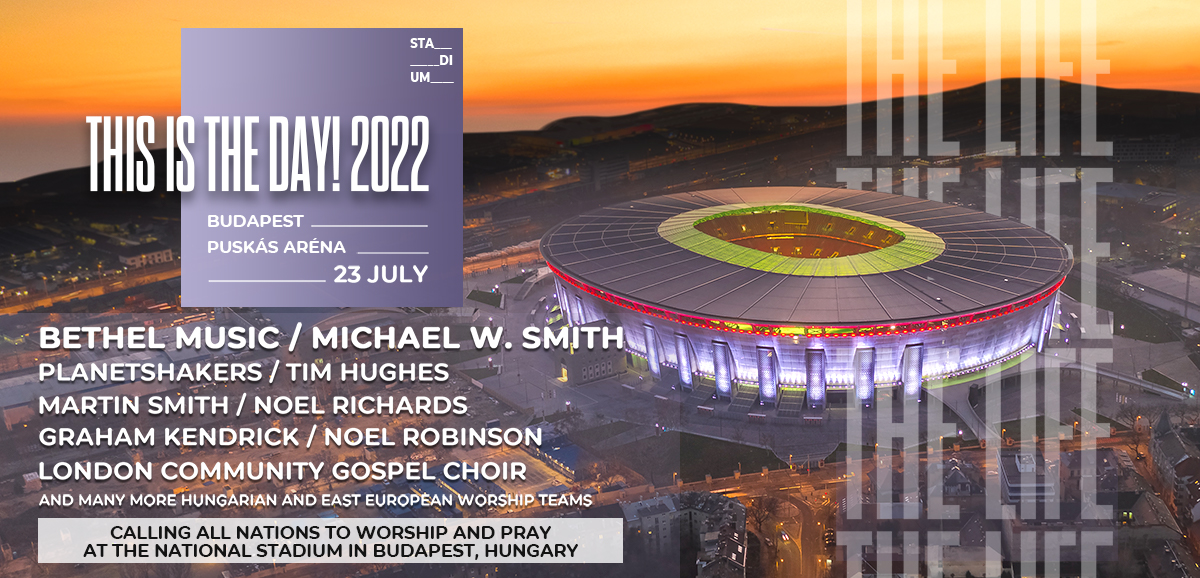 Posters of different sizes for print and web use.
Press article with key information about the event.
This is the Day! Magazine
The biggest part of our 2023 magazine was made up of retrospectives and testimonies of the Stadion 2022 event held in the Puskás Arena.
From the content:
The miracle is done: 40,000 people glorified God in the nation's stadium!
The vision was fulfilled, the stadium was filled – glory to God!
4 things to know about God as a healer
You said it!
Can there be true unity among Christians?
Weather miracle in the stadium
Bible verses about trusting God
Story of how 40,000 people gathered to worship Jesus
Background of the stadium
Abraham Pajor interview
Testimonies from the stadium
This is how the performers of This is the Day! experienced 23 July
72 pages on the past, present and future of our movement. Retrospectives, interviews, interesting facts. History, Roadshows, Road to the stadium.
From the content:
Stadium vision
This Is The Day Roadshow 2019-2020
The Jesus Bible
The start of a 20 year journey – Personal reflections by Viktor László
This Is The Day! history – Our first 20 years
Exclusive interview with Nick Vujicic
Budapest Arena resounded with God's glory in 2019 too
Worship at Wembley Stadim and the Hungarian connection
Martin Smith: The Beginnings – The start of a career